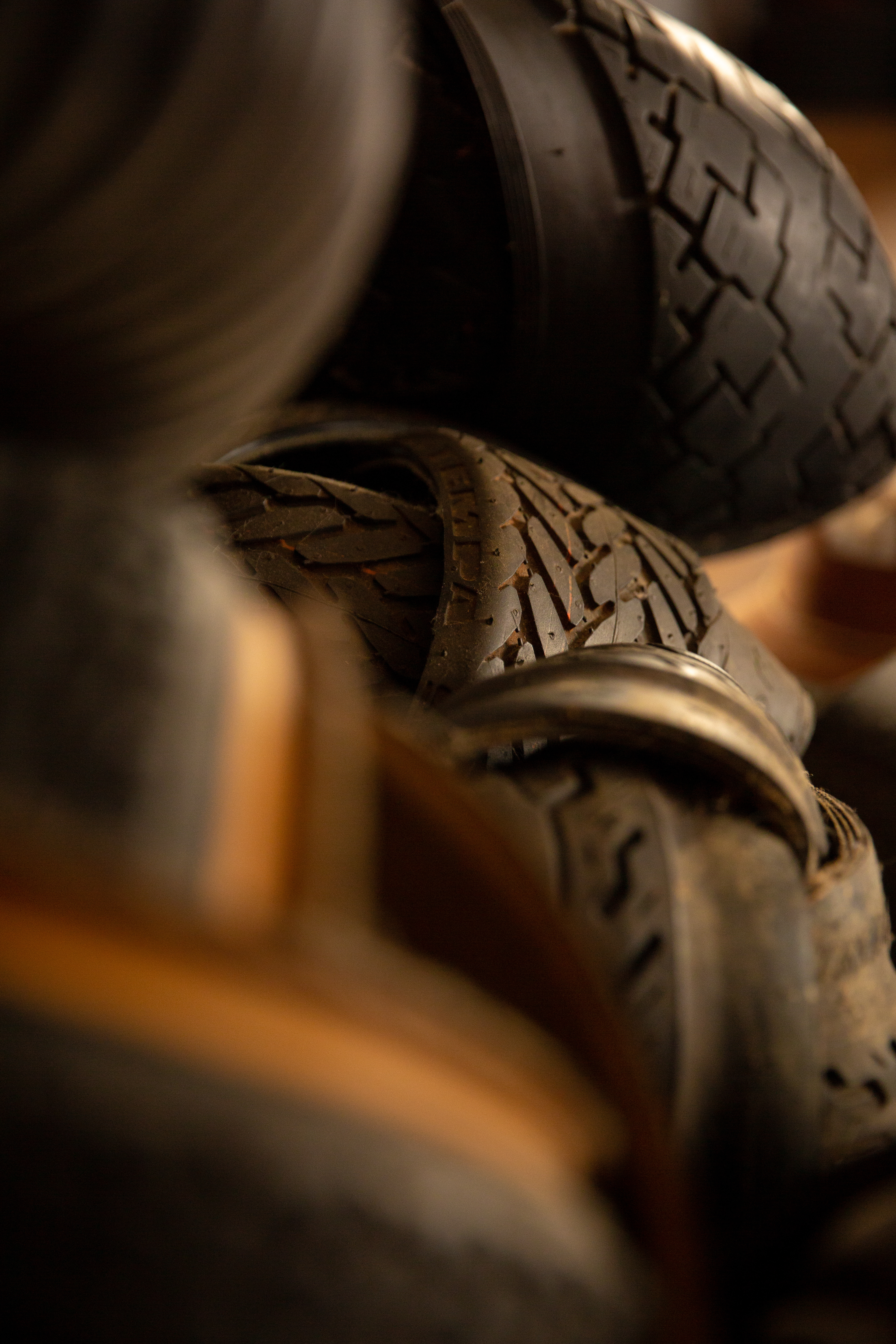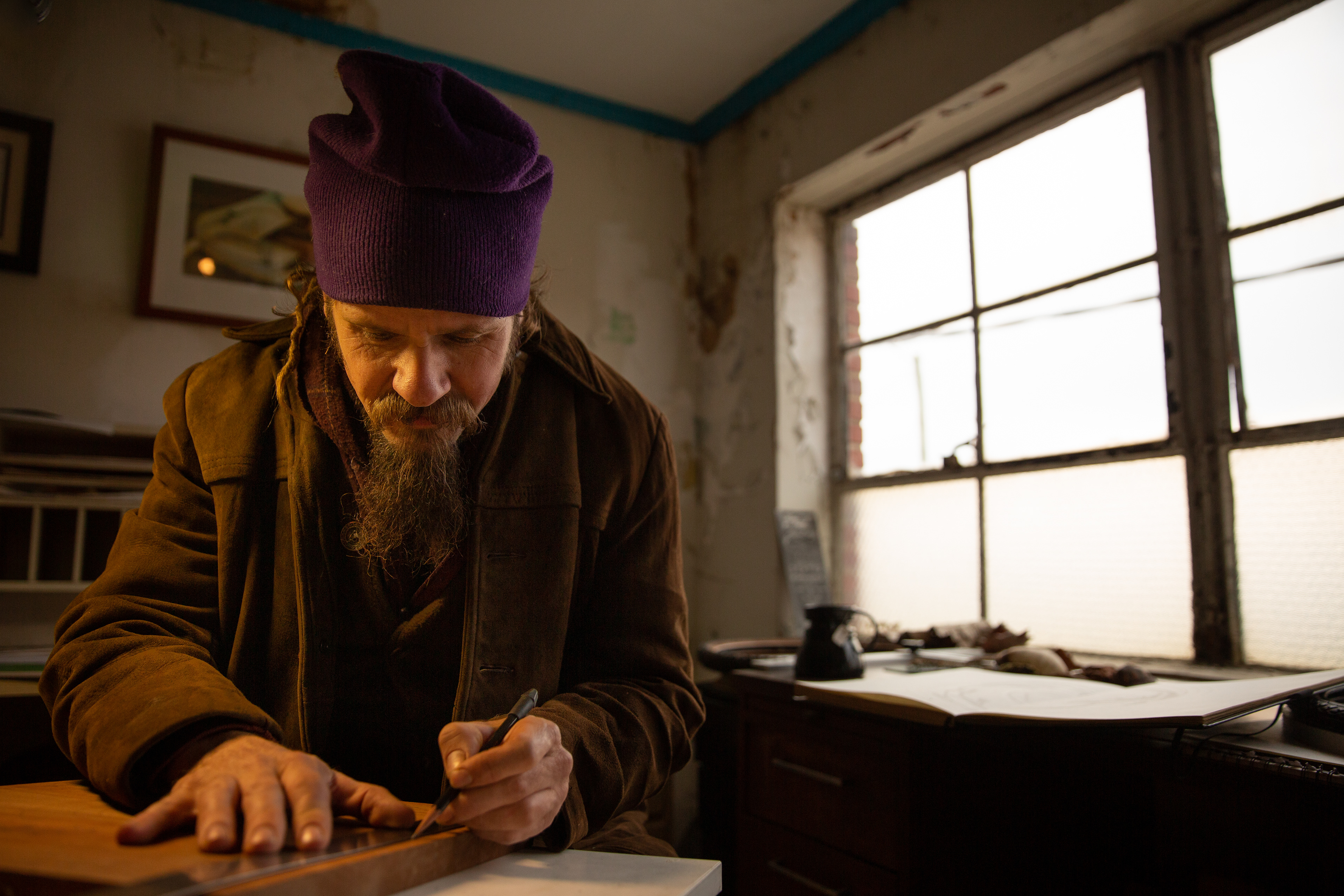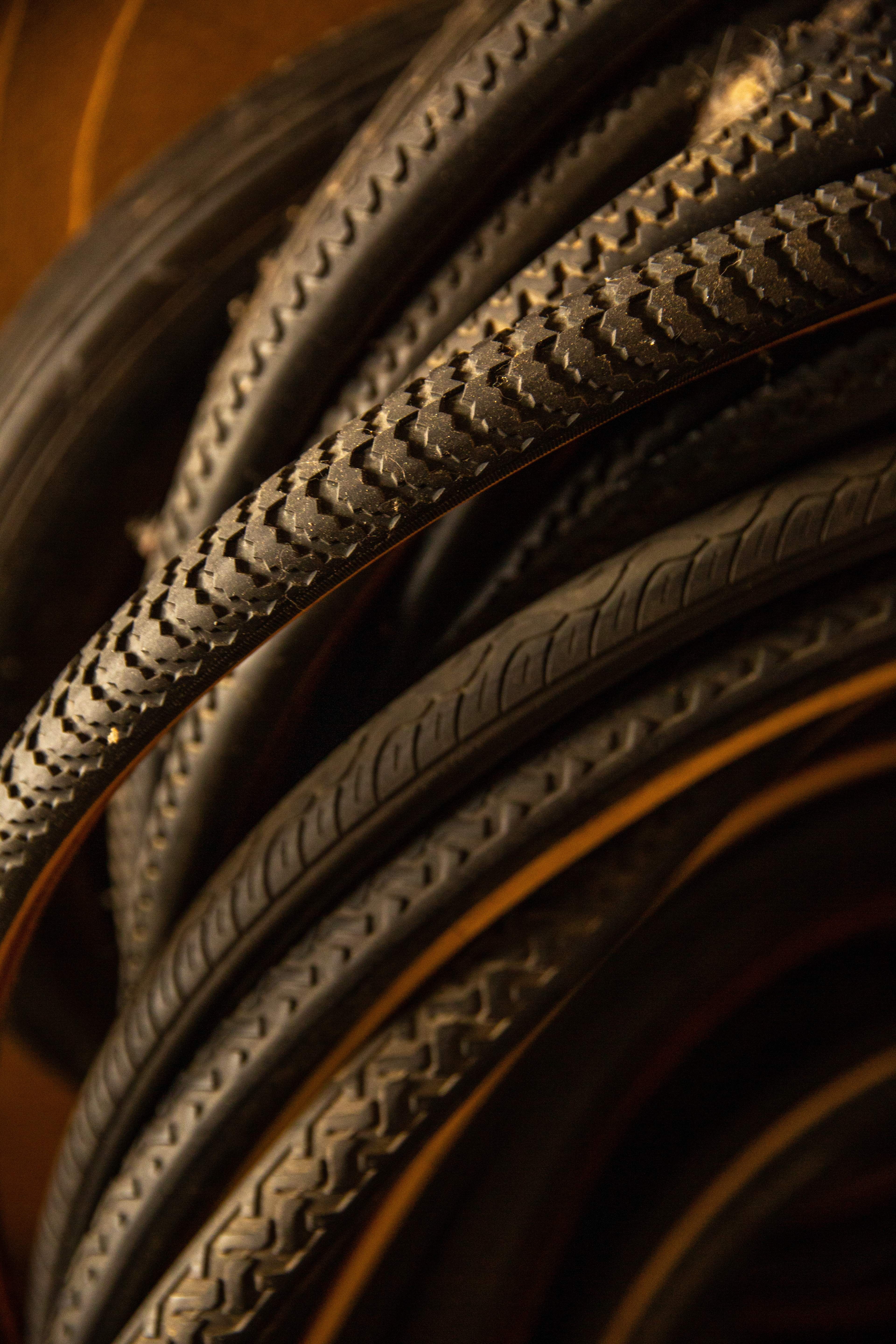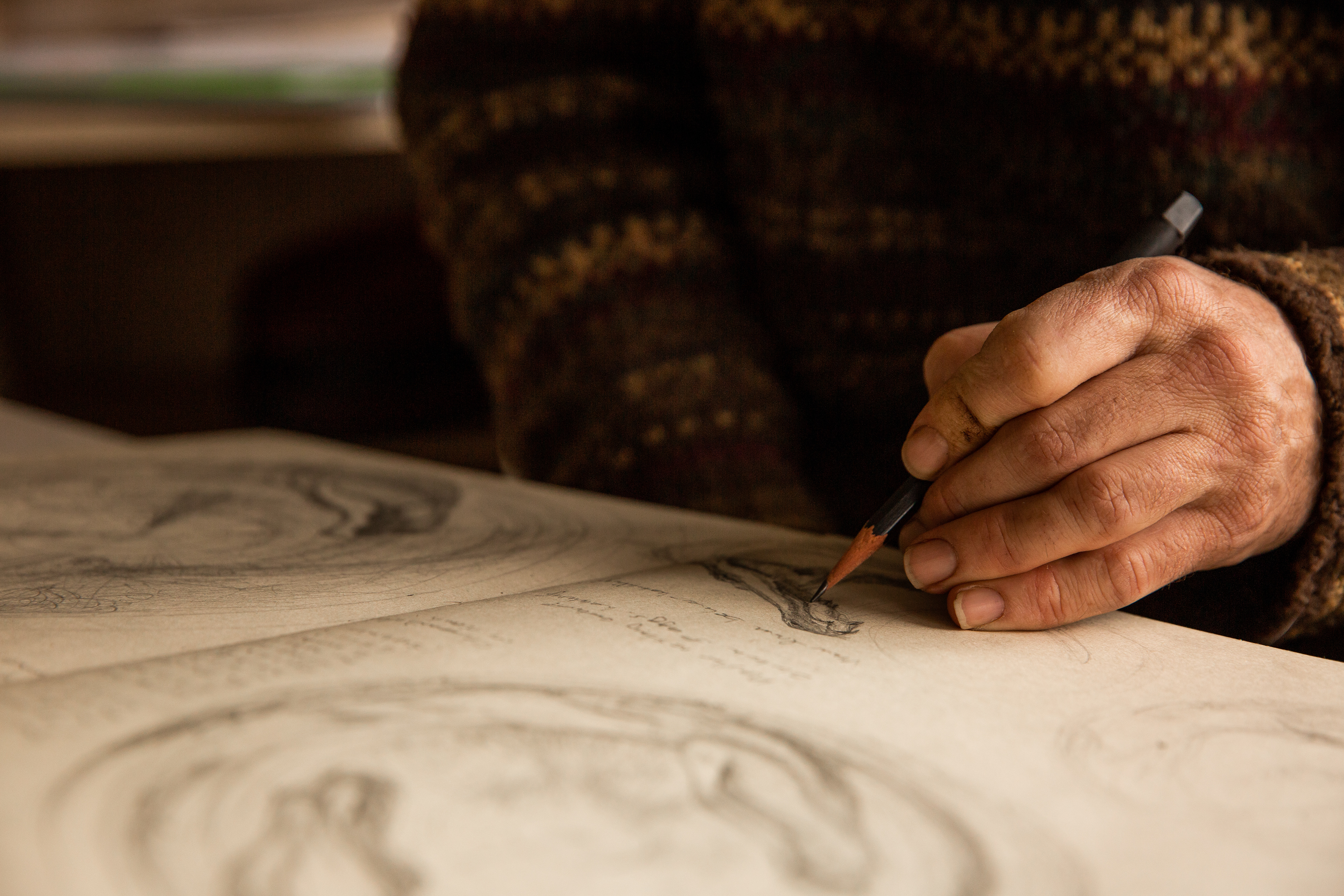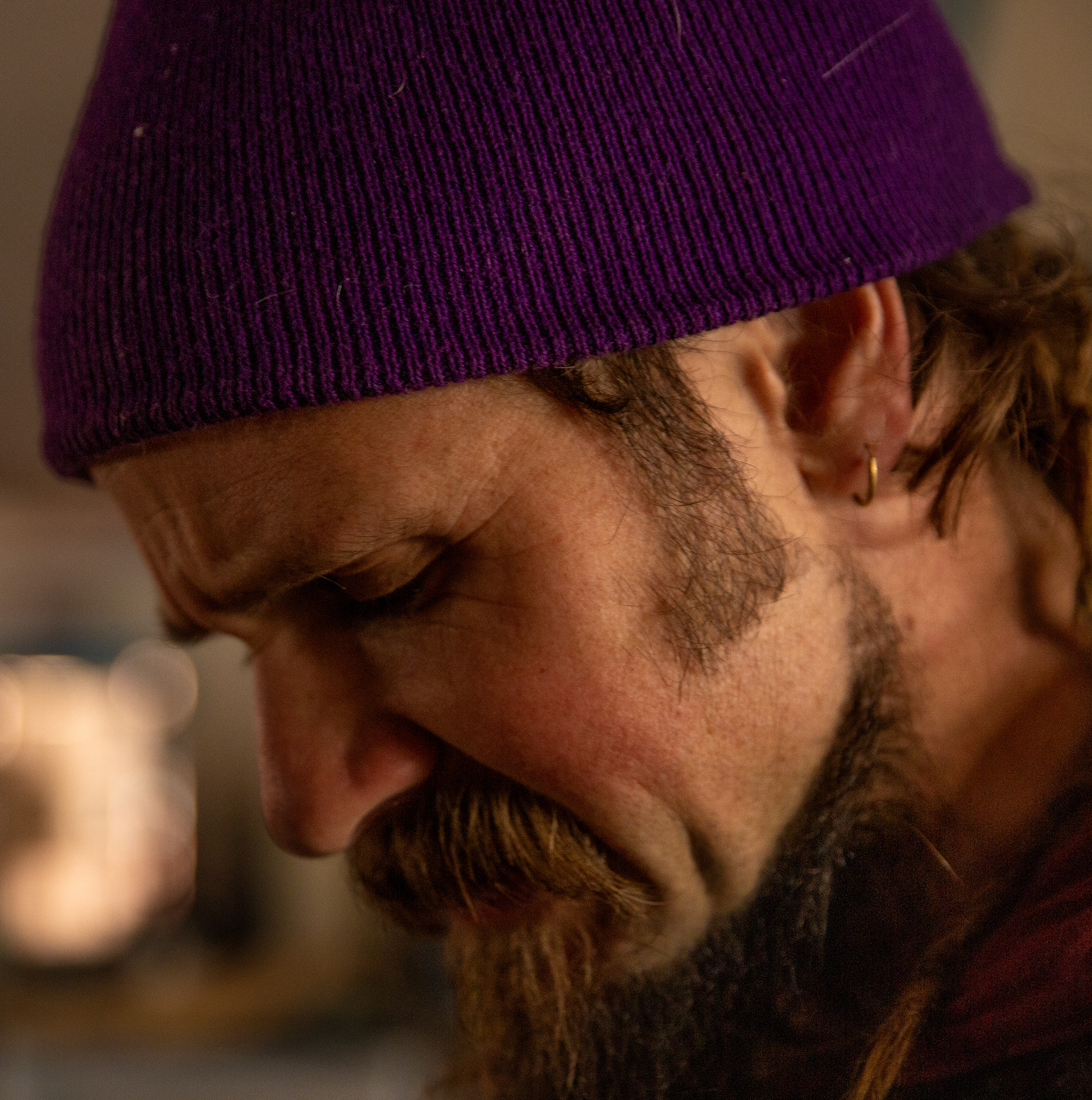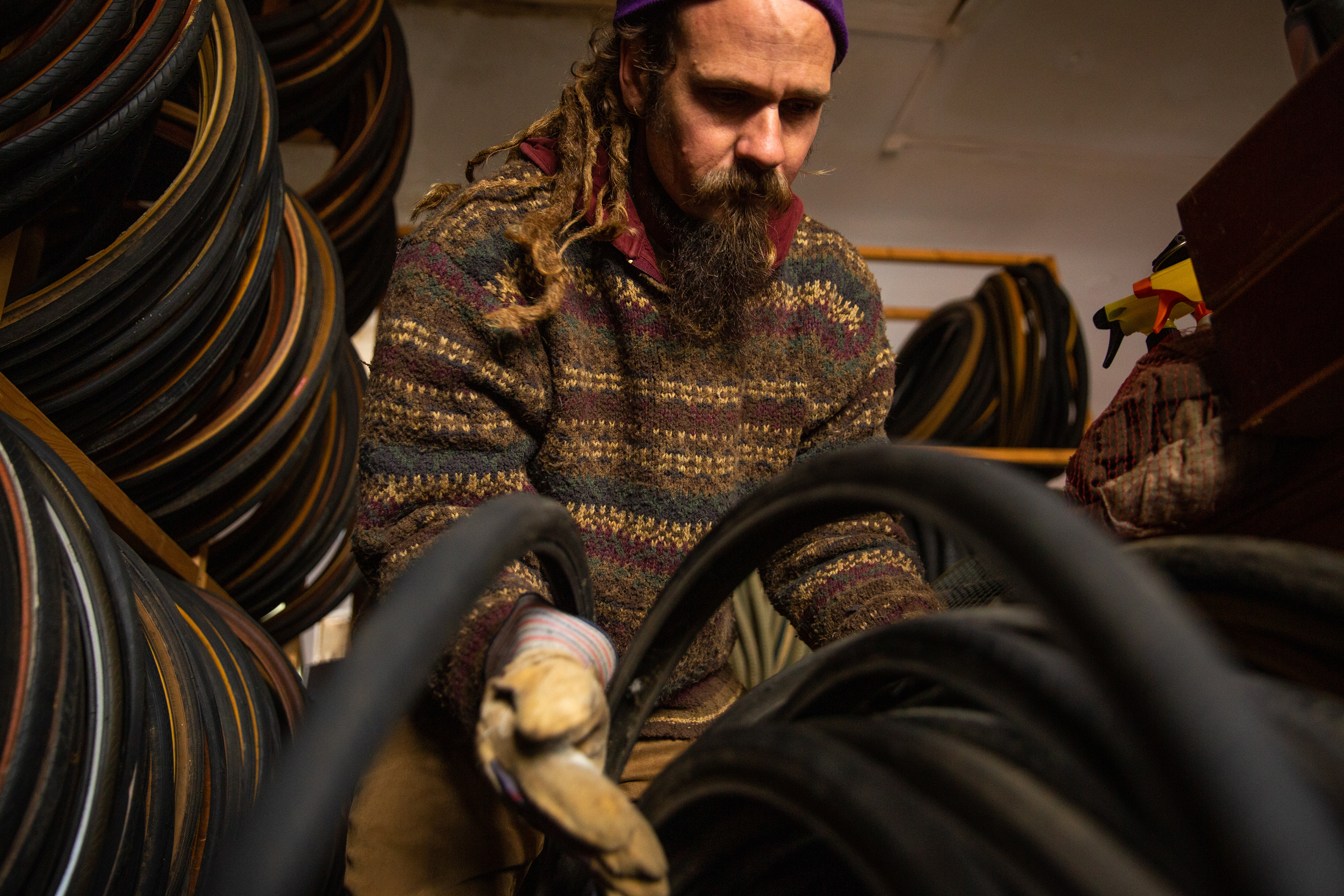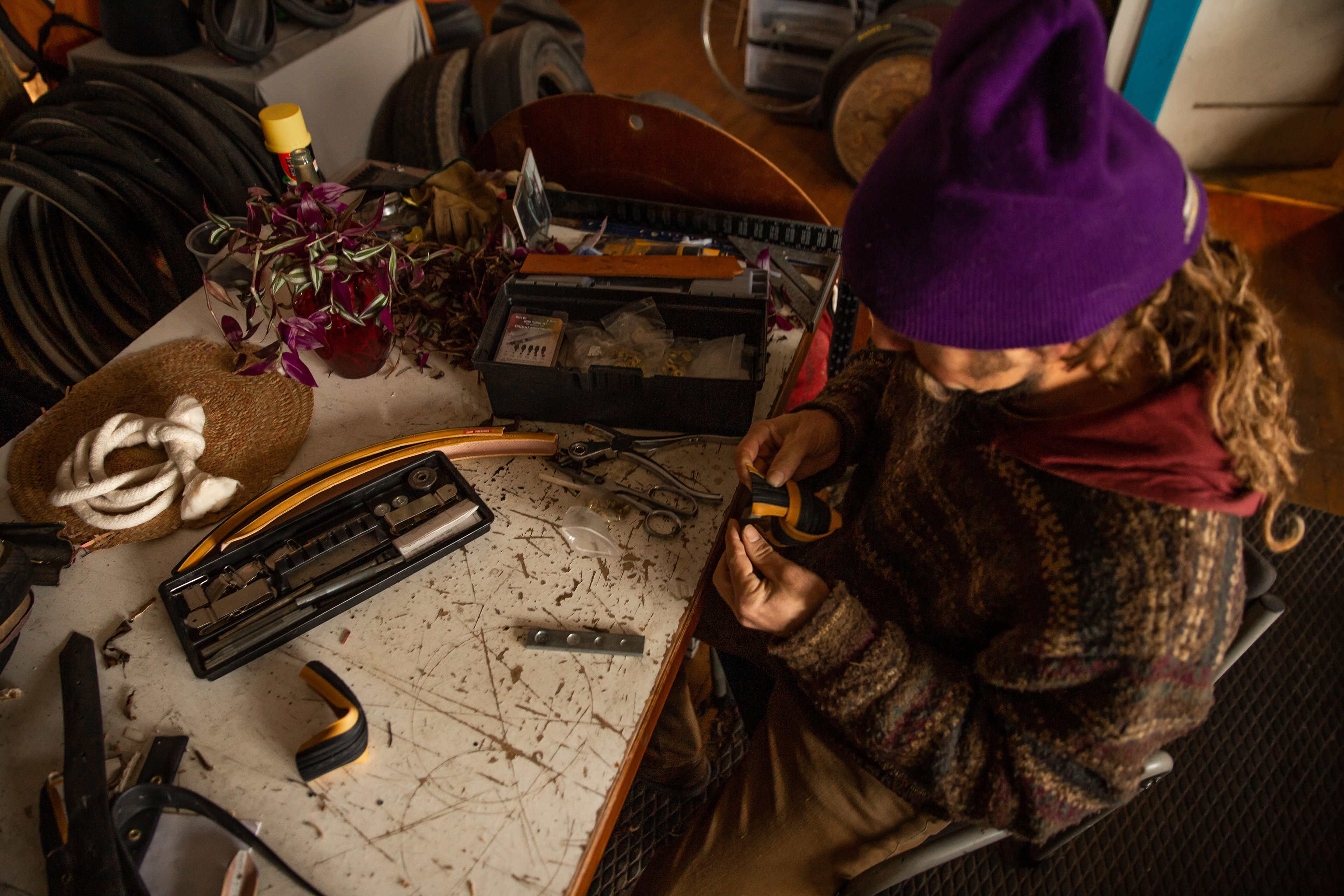 Seeking Beautility

Travis Cohn, sculptor, graphic designer, and founder of Reptire Designs, repurposes used rubber into a wide variety of artwork, fashion accessories, and practical designs inside his studio in Siler City, N.C. Dedicated to his company for more than a decade, Cohn's work has been used by many organizations, including Bread and Puppet, and embraced by the vibrant arts community in Siler City. 
The concept for Reptire Designs originated during a family trip to the Florida Everglades as a child, where strips of rubber along the road resembled alligators. Many years later while living behind a bicycle shop, the abundance of tires being piled in the trash inspired Cohn to repurpose this material and use it as a medium for his designs. 
Along with decorative and wall hung art pieces, Reptire Designs creates an assortment of fashion accessories and designs, including plant holders, key chains, coin pouches, mirrors, bowties, belts, and suspenders. Additionally, Cohn has been commissioned by a variety of local organizations.
Cohn appreciates the versatility and strength of the rubber he uses, which is always "retired rubber", never new. "There is a bounty of material in the world that has untapped beautility," says Cohn, a term he coined to describe the inherent beauty and utility in an object.